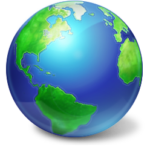 Almost all businesses require a website and we make the process smooth and straightforward. We focus on small to medium sized businesses and provide cost effective web solutions that are suitable for businesses of this size. For many of our clients it is the first website they have ever had and we make sure that the experience of creating their first website is a fun and memorable one.
Choose a Design
When we create a website for you we will get to you to choose a design, usually from a choice of concept designs that we create for you. The type of software we use to create your website uses themes, also know as skins, to change the appearance of your site. This has a number of advantages, the biggest being that you get a professional looking website quickly and without having to pay for lots of expensive design work.
Let Us Customise
Every web project is different and we will work with you to create a website that meets you needs today and in the future. We will add the functionality and make minor changes to the design to give it a high class look.
You Take Control
Once you website is complete we are always happy to hand over the keys and let you take control. The software we use to create your site means that editing it is a piece of cake. After all, why pay for updating text on a web page when you can have complete control yourself. Of course you may want to change things more substantially in the future, and we are of course always happy to talk to you and see how we can help.
Maintenance
Your new website is an asset and it should be protected. Could you afford to lose your website and start from scratch? Could you afford the damage to your reputation for not keeping your site secure? We can provide support to keep your website up to date, secure and backed up.
Mobile Friendly
The growth of mobile devices that connect to the Internet means that your website should be mobile friendly. We can help you convert existing sites or ensure that your new site is mobile friendly.
Why does my website need to be mobile friendly?
More people are accessing websites using mobile phones and tablet computers.
People will expect your website to work on mobile devices.
An increasing number of people spend money on websites they access on the move.